Access

Advocacy

Resources

Support
Info
Access, Advocacy, & Resources
for Deaf, Hard-of-hearing, and DeafBlind communities
THIS IS A COMMUNITY INITIATIVE OF THE REGISTRY OF INTERPRETERS FOR THE DEAF,
IN COLLABORATION WITH A NUMBER OF VALUED PARTNERS AND SPONSORS.
Welcome to EmergencyAccess.info
A collection of resources for the Deaf, hard-of-hearing, and DeafBlind communities,
and those that live, work, and ally with them, including
interpreters, Support Service Providers, educators, parents, and relatives.
Free VRI access at COVID-19 test sites for the Deaf community
Getting tested for COVID-19 is stressful enough without having to worry about how to communicate with people at the test site. That's why Linguabee is offering free VRI services to Deaf people at remote test sites where an interpreter would otherwise be unavailable.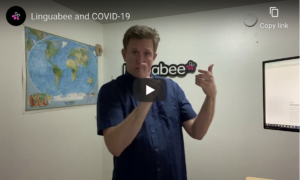 Search Our
Resources
Articles
Find what you're looking for